The fall color season is almost here, and there's no shortage of ways to enjoy it in Door County this fall. We're partial to the view from our lounge, but for those looking for adventure here our some recommendations for soaking in the palate of autumn.
4 Great Ways to See Door County's Fall Colors
1. Eagle Tower – a 360 degree view of the colors of Peninsula State Park, Horseshoe Island, Fish Creek, and Ephraim from atop Eagle Bluff. For a less crowded experience, sneak just a couple hundred yards away to Eagle Terrace, where you can look down on the panorama of Ephraim.
2. A century ride – Door County hosts two fall century rides, and the Peninsula Century takes advantage of Northern Door County in Sister Bay Sept. 13. Fall colors aren't yet on display, but you can check out their routes to plan your own cycling grand tour of the peninsula when the leaves change in October.
3. Horseshoe Bay Farms – We love this spot, just a couple of miles from the Inn. Take a bike ride, run, or drive down Horseshoe Bay Road. Just past the Alpine Golf Course fields will open on your left with golden hues and a bluffside awash in red and orange, serving as a magnificent backdrop to the iconic barns of Horseshoe Bay Farms. You can also catch this view on your way up by taking the scenic route out of Sturgeon Bay up County G.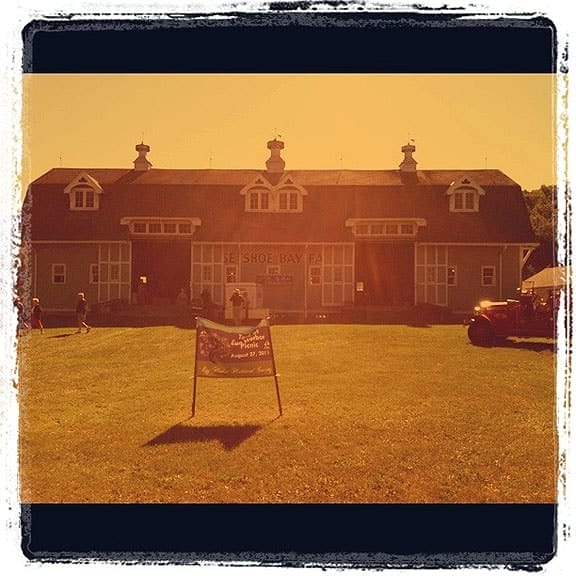 4. Baileys Harbor Tour – You won't find this tip anywhere else, but some of the most stunning vistas in the county are found on the back roads of Baileys Harbor. Take Cty E from Egg Harbor and follow it all the way east, where eventually you'll cross Kangaroo Lake and be stunned by the beauty of this tiny gem.
Just over the causeway, take a left on Hwy 57 toward the village, but before you get there turn right on Lake Shore Drive. This little shoreline side road will guide you to Bjorklunden, a retreat belonging to Lawrence College, before spitting you out just south of MaxWelton Braes Lodge on Hwy 57. Take Hwy 57 all the way south, past Meridian County Park, then hand a right on Logerquist Road.
Here you'll find two of our favorite spots. First, the old Logerquist Barn on your left, then Waseda Farms, the only Temple Grandin Farm in Wisconsin, which hosted Outstanding in the Field this summer.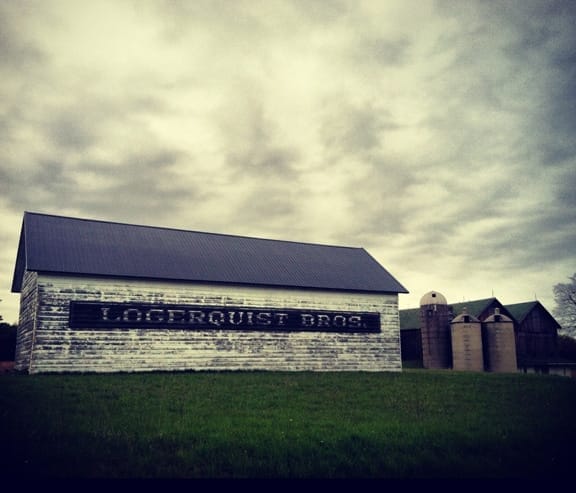 Take Logerquist Road back to Cty E, then continue on Maple Road, where it will open up to a view of rolling farm fields briefly before yo turn right on Cty EE. Turn left on High Plateau Road, climbing slightly to Highland.
Turn Right, then right again on High Ridge Road, where you'll want to stop and admire a view that feels more like Vermont than Door County as the farms unfurl before you. At this point you have two choices – you can take Cty EE back to Egg Harbor, or you can turn left and head to the new Door County Brewing Co. tap room in Baileys Harbor to cap your drive. We suggest the latter.