Need a new reason to visit Door County? We've got several great new reasons for you to get off the couch, pack the car, and visit Door County again!
Door County has been a treasured getaway for families in the Midwest for generations, but that hasn't stopped the people of the peninsula from adding to its attractions.This summer has brought a rapid influx of great new attractions to Door County, none better than a couple of new restaurants and a couple more that are really coming into their own. Here's what you need to check out next time you visit Door County!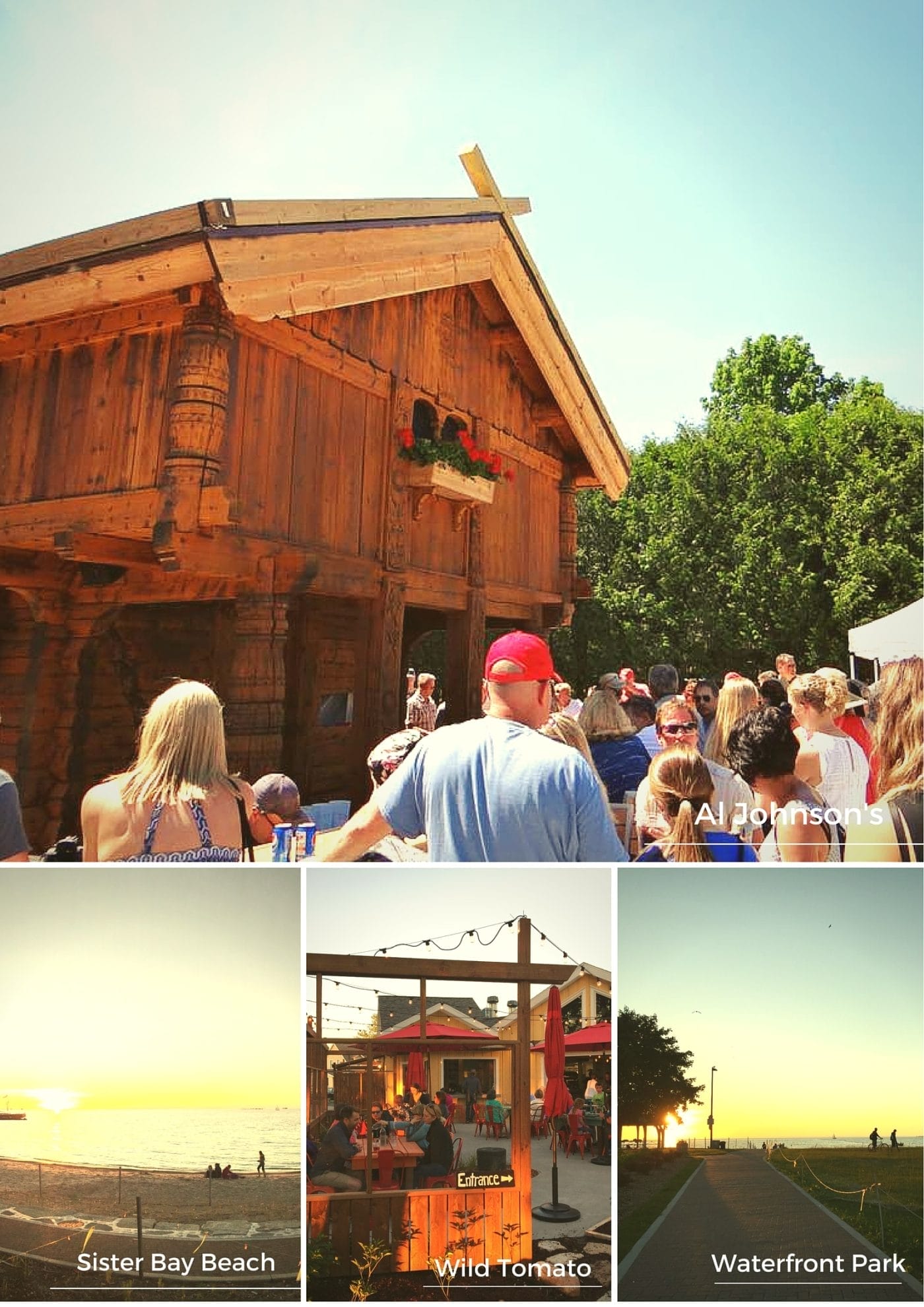 6 Reasons to Visit Door County Now: Beer Gardens, Local Food, and New Experiences
1. New Sister Bay Wild Tomato.
If you've waited in line to eat at Wild Tomato in Fish Creek you know that one Wild Tomato isn't enough for Door County. Fortunately the family behind one of the best pizza places in the Midwest has opened a fabulous new location on the waterfront in Sister Bay. Watch the sun go down from the patio or go inside the garage door and watch their pizza artists toss pies right in front of you. 
2. Stabbur Beer Garden
After nearly seven decades in business, Al Johnson's has made a great new addition to the Sister Bay open-air drinking scene with Stabber, a beer garden with the coolest backbar you'll find anywhere. Located next door to the iconic restaurant, the bar features a Swedish Chalet-turned bar, with yard games to boot. 
3. Wickman House
The home for Door County's only craft cocktail bar, you can get a taste of what to expect at this Ellison Bay favorite by catching up on episodes of Wicked Cocktails.
4. Dessert at Parador.
If you haven't been to this Spanish tapas restaurant a short walk from our Inn, you're missing out on a fabulous menu. But more than anything, you're missing out on the Bomba and the Chocolate Churro, two of the richest, most delicious desserts we've ever had. 
5. Drinking in Ephraim
Yes, you can now enjoy a glass of beer or wine with your meal at several Ephraim restaurants, as the Village ended its reign as Wisconsin's last dry town after a referendum last April. 
6. Door County Creamery
If you love cheese you'll love checking out this popular newish stop in Sister Bay. Jesse Johnson makes goat cheese from his herd just outside Sister Bay, and they're now offering tours of the farm where you can meet his "staff" in person on select days.