Some exciting things are happening in the Door County restaurant scene, with 7 new Door County restaurants opening that we can't wait to share with you on your next visit.
Excited to visit these restaurants? Contact us today to book your summer vacation with the best view on the peninsula (watch this video for a preview). We're offering a $100 resort credit when you book week-long stays between July 5 – 13, or August 20 – 30, plus 13% off your reservation rate.
Door County Restaurants Opening in 2017
Serendipity (formerly Trio Restaurant), Egg Harbor
This restaurant just steps from the inn will feature locally-sourced ingredients with a chef-inspired menu. They take organic, farm-fresh ingredients and use them as the basis for their from-scratch menu, featuring sustainable seafood and grass fed beef.
Taking a sneak peak at the menu it looks absolutely delicious. We can't wait to try it out.
Opening: May 2017
Just a half mile from the Inn, Door Artesian Cheese is an exceptional addition to Egg Harbor and will also be housing Cave Market and Glacier Ledge Restaurant. They will showcase the craft of cheese making from the milk vat to the cheese case. This makes Egg Harbor a true cheese-lover's destination with three artisan cheese shops calling the town and village home.
Opening: Spring of 2017
Barringer's (formerly Summertime), Fish Creek
From the folks behind Chives, the fantastic restaurant in Baileys Harbor, comes Barringer's, in the former home of the Summertime restaurant in Fish Creek. Named after the original owner Jacob Barringer, it's in one of the oldest buildings in Fish Creek.
Barringer's brings you a combination of a traditional supper club with a steakhouse experience. The restaurant will offer prime dry aged steaks, seafood, local ingredients, craft beer and cocktails in a renovated bar. Outdoor dining. Serving lunch and dinner peak season.
Opening: May 2017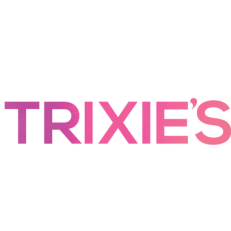 Trixie's is a small place off the Ephraim shore to enjoy interesting wines and beautiful light bites brought to you by the chefs of Wickman House. You'll also find craft beers and healthy non-alcoholic beverages.
Opening: May 2017
Chop (new location), Sister Bay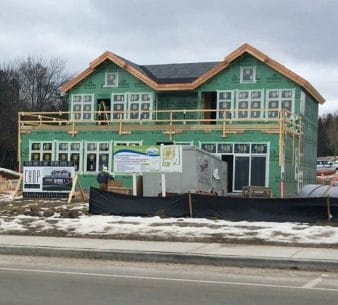 If you've driven through Sister Bay lately you can't miss the new home of CHOP, the steakhouse that has wowed diners at the top of the hill for five years. The new home will feature an expansive upstairs patio, two bars, and the steaks and seafood they've been known for for years.
Boathouse on the Bay (formerly Inn at Kristofers), Sister Bay

Another new Sister Bay restaurant currently undergoing renovations, Boathouse will feature an upstairs patio and bar overlooking the marina. This restaurant comes from old Door County blood. Mike Daubner, who grew up in the kitchen of the Sister Bay Bowl, branches out on his own in 2017. We're excited for the east coast style he'll offer here.
Re-Opening: Spring 2017
What?!? They just built their first location!
Yes sir, but they outgrew it and this summer will open a much larger facility with more room to brew on-site. After seeing what they did with the old feed mill, we can't wait to see what they do with their second turn at building a taproom and brewery. Cheers!
Opening: End of June 2017
Join us this spring and summer to enjoy these new Door County restaurants with the best view on the peninsula!