What is there to do in Door County in the offseason?  We get this question all the time. Check out our ideas for a day exploring the Peninsula!
1) Start your morning with homemade breakfast at Bay Point Inn. Try our in homemade quiche with fresh seasonal ingredients from your hosts' nearby farm, Belgian waffles, and array of other locally sourced choices.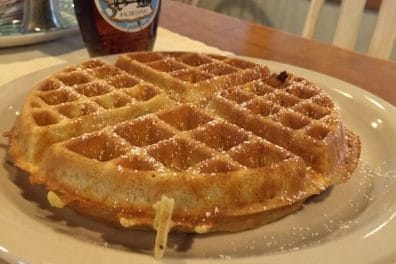 2) Head over to the Ridges Sanctuary in Baileys Harbor – we always have free passes for our guests.
When you live here, it's easy to take our natural wonders for granted. You get caught in the day-to-day grind of running your business and the next thing you know you've gone years without visiting some of the places that others would dream to have in their own backyard.
3) Stop for coffee, soup or sandwich at Blue Horse Cafe. Just a tiny little place in downtown Fish Creek with big flair. In the Door County offseason, gems like this cozy coffee house are the places we love to return to.
4) Check out  Cana Island Lighthouse, Whitefish Dunes and Cave Point. Some of the most beautiful spots in the County, no matter the season! Bring your camera.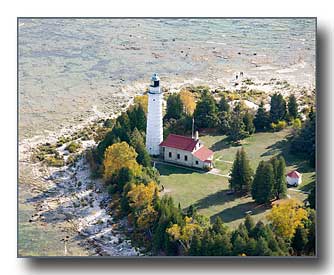 5) Take in a breathtaking Sunset at Bay Point Inn.
6) Dinner at Chives in Baileys Harbor. Fresh. Locally Sourced. Hand-crafted. Hands down one of our favorites, and will soon be one of yours.