Experience the beauty of the peninsula with Door County Trolley and Mayberry's Carriages.
Call us at 800-707-6660 or email stay@baypointinn.com today to book your getaway!
Winter Wonderland Trolley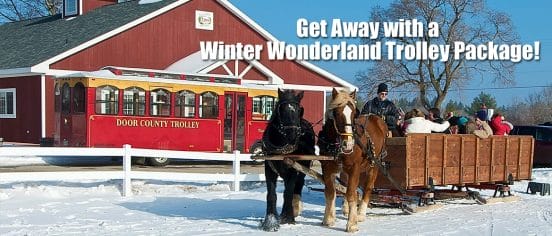 Aboard the Winter Wine Tour & Sleigh Ride, trolley guests will taste at two Door County award winning Wineries, followed by a cozy sleigh ride through "The Doors" most wintry landscapes…Top it off with a fireside lunch at the romantic English Inn. Optional pick up at Bay Point.
2018 / 2019 Tours Dates:
Saturdays, December 2018 – March 2019
Duration: 5 hours
Room rate + $134 (for two passengers)
Mayberry's Carriage or  Sleigh Ride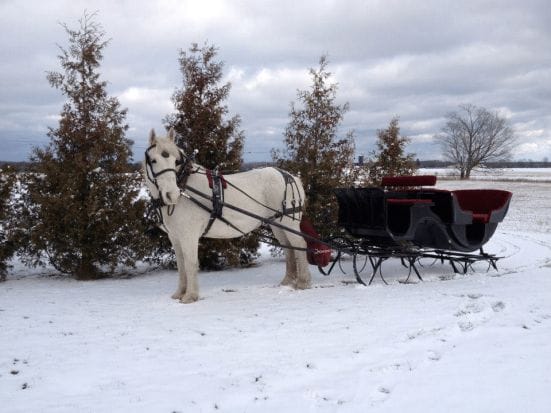 Bundle up and get ready for the snow to brush your face as one of Mayberry's beautiful teams transport you into our winter wonderland. Your driver will provide a narrated tour, as you glide over glistening white snow through the orchards, vineyards and wooded logging trails. Not enough snow? Don't worry, you will enjoy a beautiful Carriage ride. *Private Rides (2-4 people): 30 minutes long $55