If you really want to make your Door County, Wisconsin vacation something special, we offer a number of romantic additions and packages that will give you a truly memorable Door County experience.
To book your romantic package please call us directly at 800.707.6660 to book any of our packages.If booking online you can select your Trolley tour package at that time from the extra additions offered.
Door County Trolley tours are a great way to see the peninsula. The trolley is located just a few blocks from our doors!
Winter Wine Tour & Sleigh Ride Trolley Package
(Also known as: Winter Wonderland Tour)
Aboard the Winter Wine Tour & Sleigh Ride, trolley guests will taste at two Door County award winning Wineries, followed by a cozy sleigh ride through "The Doors" most wintry landscapes…Top it off with a fireside lunch at the romantic English Inn. Limited seating.
Duration: 5 hours
Room rate + $174 (for two passengers)
Wine, Spirits & Brew Trolley Package
This is a tour everyone can enjoy! Experience Door County Wineries, Distilleries and Micro Breweries on this wonderful tour. All private tastings and a fabulous lunch with dessert at either Crate Restaurant, Sonny's or Log Den is included.
Warm yourself up from the inside out!
The tour lasts approximately five hours and is available on Saturdays.
Room rate + $174 (for two passengers)
Like a honeymoon, a babymoon gives couples the chance to focus on each other and reconnect. This is the opportunity to take a vacation to rest, rejuvenate, and re-connect with your partner before embarking on the amazing journey of being parents.
On arrival you will be presented with a cheese tray from Door County's Renard's Cheese and you will be able to re-connect with your partner while you enjoy a private 1/2 hour carriage or sleigh ride (depending on the season, times vary).
On the evening of your choice you will receive a "Reconnect with your partner" Sunset Supper also served in the privacy of your villa overlooking the waters of Green Bay.
Room rate + $175
Dream Anniversary Package
Surprise your loved one with a spectacular sunset view. You will be greeted with rose petals scattered through out your villa and electric candles.
Enjoy a Sunset Supper on the evening of your choice and as a special dessert – remember your wedding day with a 6″ custom made anniversary cake made in a style similar to your wedding cake.
This is sure to surprise your special someone. You might even bring a tear to his or her eye! Just email us a photo of your wedding cake and Sarah Basch of Flour Girl Patissier will set to work.
Sorry real flowers or fondant is not available if you would like a larger cake we would be happy to get you a quote.
Cake Flavors:  Chocolate, Vanilla, Almond, Poppyseed, Vanilla with Chocolate Chip or Red Velvet
Buttercream Outside Frosting:  Chocolate, Vanilla, Almond or Vanilla-Almond
OR Cream Cheese Icing: Vanilla (rustic texture and simple decor only)
Inside: Choose one buttercream and one filling (optional) from below
Buttercream: Chocolate, Vanilla, Vanilla-Almond, Peanut Butter, Salted Caramel, Irish (Guiness & Bailey's) or Vanilla Cream Cheese Icing
Filling:  Chocolate Ganache, Lemon Curd, Key Lime Curd, or Passion Fruit Curd
Room rate + $175
*Please note this package is subject to availability. During the summer months FlourGirl Patissier sells out quickly. June, July and August dates have to be booked well in advance.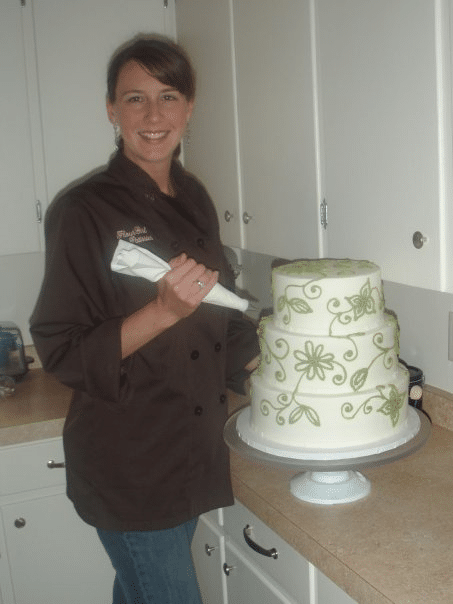 Where the Magic Begins Honeymoon Getaway
Chocolate covered strawberries, electric candles, and rose petals scattered through your villa to set the mood for a romantic weekend. Also enjoy a Sunset Supper for two served in your villa.
Room rate + $130
A romantic Door County honeymoon experience
Indulge in a cheese tray from Renard's Cheese served on arrival. A romantic Sunset Supper for two, plus a private 1/2 hour carriage or sleigh ride (depending on the season).
Room rate +175
Make your engagement proposal something special with a romantic atmosphere that will give you a truly memorable experience. Walk into electric candles illuminating your villa, rose petals scattered throughout and chocolate covered strawberries waiting for you.
Surprise your future bride with a proposal she'll never forget! $45 add on to any reservation. Want more romance? Add dinner in your suite as the sun goes down with our signature Sunset Supper. Let us make it happen!
Bay Point's Sunset Suppers
Door County offers some amazing dining options, with several just a few steps from our doors. But if you want to dine with the best sunset view in Door County overlooking Egg Harbor, we suggest a gourmet dinner prepared for you by our chef at the inn and served in your villa. View our full menu for options. Must reserve well in advance. Based on availability.
Sometimes just a little something extra upon arrival can make a memory and set the tone for a remarkable getaway. Chocolate-covered strawberries, rose pedals and electric candles are just a few options we offer. Learn more about our romantic additions.